What every small business should be doing right now!
2020 has been very tough for sales to say the least but with only 60 days left to the end of the year. We wanted to share the ultimate guide for all brands small to consider in time for the holiday shopping season.
Here is a detailed guide along with all the key dates you should be taking note of to MAXIMIZE your sales!
1. Let's start with reviewing last year's sales
Have you heard that saying "If you don't know where you've come from, you don't know where you're going?" The same principle applies with your brands as well, therefore it's essential for small businesses to take the time to evaluate your accomplishments and losses from the previous year. The reason for this is to keep what worked and to optimize it.
2. Factor in new trends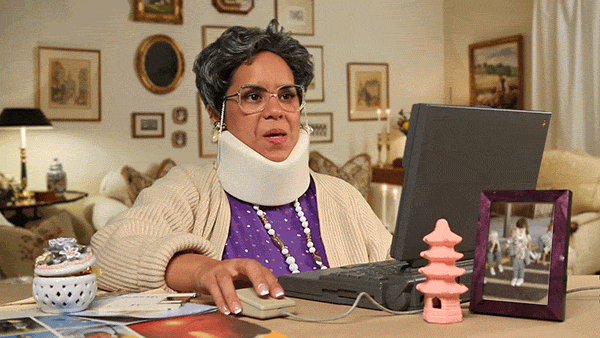 With COVID-19 still very much a challenge for businesses and many countries going back into lockdown, a lot of consumers shopping behaviour and habits have changed as a result. In fact, on average, 85% of people globally are now shopping online. which means that as a brand having your services or products online is necessary for your business's survival and ability to grow in 2020. We see this trend only continuing over the holiday season and beyond.
3. PLAN, PLAN oh wait… and PLAN
Some businesses truly underestimate the importance of planning. Planning is a fundamental component in any activity and a successful process requires a strategic plan. To kick off an effective strategy start by setting out the goals and desired objectives you want to achieve this shopping season. Then follow it up by answering the following.
Who are we targeting?
What metrics should I look out for?
What are our customers looking for from our brand?
What strategies will we use to convert?
What is our budget for this project?
What kind of messaging and visuals do we need?
What offers do we put together to attract new customers?
4. Exploring new way creative outlets
When it comes to holiday shopping, people are open to exploring new products, experiences and services. So how do we spark new connections you ask? By demonstrating new ways to inspire your consumers to try out your brand. Here are some thought starters that can get your creative juices flowing and spike up the traffic to your website.
Make online shopping feel like real-life shopping. Brands can add shopping FAQs such as gift-wrapping advice, Buy Online, Pick Up in Store instructions and personal shopping guides.
Stories offer a great way of giving advice on what the best-sellers are, hosting live quizzes to giveaway products is quick and easy
The power of AR technology can make digital discovery feel real and give consumers the opportunity to try before they buy
Polls are another idea that helps create engagement with shoppers. Ask questions about their tastes and preferences, using their answers to showcase relevant products with Instant Experiences
Turn on your camera and offer real-time advice, product demos and retail-tainment through IG or FB LIVE
4. Collaborating with creators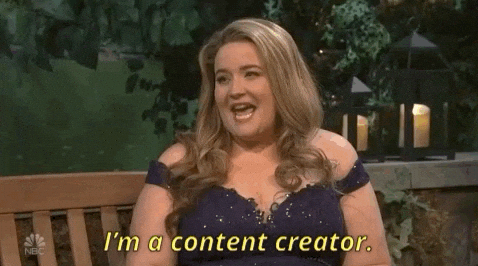 Influencers may just be the right marketing strategy you need to move your merchandise off the shelves. However, working with any influencers who happen to have a good following may not be the right solution. So here are a few tips on how to find the right creators for you.
Build relationships with creators who resonate with your target audience and who your consumers trust and connect with
Choose influencers that truly represent your business and whose content matches or aligns with your what your brand stands for.
Reuse content created by influencers as branded content by repurposing and advertising it.
And more importantly, reach don't always mean the influencer will likely increase discovery to your brand. In fact, the more niche the influencer the more engaged their base will be
 5. Build a long-lasting customer relationship
Increasing sales may not always be the end goal, creating customer-first experiences is sometimes what you need to promote your brand and boost word of mouth which in turn keeps your customers coming back. So here are a few tips to prioritize your consumers and enhance their brand experience.
Run a customer appreciation program: Start bt spotlighting weekly content created by your followers or offer them a unique customer promo or discounts to keep them returning.
Analyze their conversations: Systematically listens to all consumer posts/comments on the different social platform
Make your purchasing process smooth; FAQ & step-by-step guides on what the buying process is like from purchase to delivery.
Timing is everything! Figure out when your consumers are spending the most time online and promote your brand then. This can include posting sponsored posts, collaborative content and stories ads.
Get them talking! Make it clear that the sale is worth every coin they'll be spending. This means add sneak peek of the sale beforehand to get them excited through a countdown sticker for example
6. Tack & measure your campaign
Good marketing decisions require good data. And to understand how you are doing it us important to be aware of your progress before, during and after any sale. Start by measuring against your previous year's sales and of course the goal you set for yourself.
Some questions to encounter MEASURING & TRACKING:
Look out for an increase in your diagnostic metrics .g. Liked, Comments etc. on our content. a higher Engagement Rate indicates a more engaged customer base
Look at diagnostic key indicators such as conversion cost, basket size, time spent on your website audience (purchases, visit etc) that means your ads and content is working.
Did they leave feedback? Was it positive or negative?
The entire purpose of measuring and tracking your performance before, during and after implementing a strategy is to find out what worked well to optimize and stop what didn't.
and Finally……
As a small business your biggest objective should be about driving discovery, demand and delight while respecting people's right to privacy. It's about collapsing the journey between discovery and action. So this season, ensure your business is positioned to connect with your customer, wherever they are.
Have you already started your holiday season planning? What are you trying that's different, comment below and let us know!